At WordPress, we are proud to leave our footprints for the community. Previously Codexpert (parent company of Pluggable) was a sponsor at Dhaka WordCamp. Where we have got the opportunity to express our knowledge, thoughts, love, affection, and most importantly connections with each other through WordCamp. We believe that WordCamp provides a great opportunity for us to express our passion and love for WordPress as well as to learn and grow together. We're very much excited to announce that after a long wait, WordCamp Sylhet 2023 is going to be held on May 19 & 20 and we are going to be part of this WordCamp.
Sponsoring in WordCamp Syhet
We would like to introduce you to Pluggable, the one and only online plugin marketplace to buy and sell plugins. If you are looking for a WordPress plugin to extend your website then this marketplace can streamline your search and help you get your desired plugin with ease. On the other hand, if you are a plugin developer and have developed a cool plugin then you'd be able to list your plugin easily to make it available to a broad audience. After successfully registering on Pluggable, we will help you with a secure license system, dedicated plugin marketing, handling of client issues, a customizable demo site, and more!
Pluggable (a brand of Codexpert, Inc) is highly excited to announce that we are a proud gold sponsor of this amazing event. From the beginning, we have been intensely contributing to the WordPress community and had the opportunity to sponsor WordCamp Dhaka 2019 and organize the Dhaka WordPress community meetup in April 2023. We are eagerly waiting to join the event with all the WordPress enthusiasts and learn, connect, and grow through this event.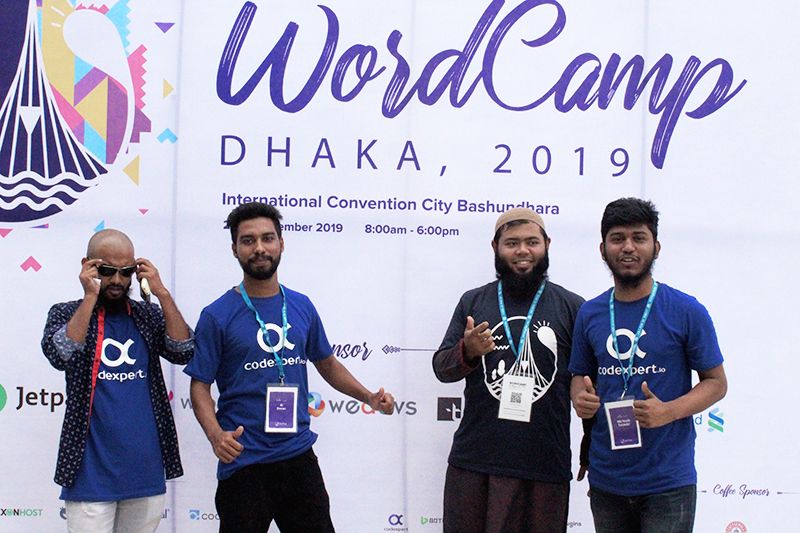 Make sure to greet the Pluggable team and participate in the fun quizzes
We are preparing a booth with interactive arrangements for everyone at WordCamp Sylhet 2023. On this event, we have made arrangements for you to participate in exciting quizzes and giveaways. There will be 4 Quizzes with 3 hours of intervals on 19th May. Don't miss your chance to grab the exciting gifts we have for you. Our team members will also be at the booth to assist with any kind of help and queries. You will also get the opportunity to win swags and gifts in daylong giveaways on the event days.
Where is WordCamp Sylhet 2023 taking place?
WordCamp Sylhet 2023 is going to take place in the prestigious Central Auditorium of Shahjalal University of Science & Technology. The campus spans a massive 320 acres and the breathtaking view of the campus is both mesmerizing and soothing to the eyes. It is bestowed with lush green trees adorning the landscape. And it is noted that Sylhet is the city of Tea and Rain.
Seize the chance to grow your network
Building strong relationships with community individuals will help you gain valuable insights, access new resources, and open doors to new opportunities. Take advantage of these opportunities and you never know where they may lead.
Be sure to take valuable insights from the reputed speakers
One of the best benefits of attending any WordCamp is to learn from famous speakers from the community. For this event, Organizers have set a number of honorable speakers. They have years of experience in this field and invaluable insights to share. This event is organized from the very beginning. If you're new to this field or a professional, don't miss the chance to improve yourself by listening to the speakers carefully, taking notes on the important segments, and asking thoughtful questions. This will help you sharpen your skill and succeed even better than before.
Some points to be noted
As it is a grand meet-up,
Please ensure that health and safety is your top priority. After surviving a pandemic we don't want to suffer more.
Help the organizer and the volunteers by conducting in a respectful manner. Please provide assistance to them, maintain cleanliness everywhere, and of course, ensure your own safety.
If you need any emergency help please reach out to your nearby volunteers
We wish all of you a happy and enjoyable WordCamp ahead.