WC Affiliate
A Full-fledged Affiliate Manager for WooCommerce
4.8(10)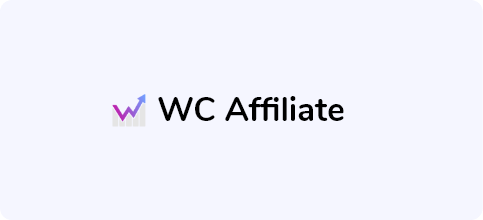 Description
Reviews
Changelog
Description
WC Affiliate is the most feature-rich yet affordable WooCommerce Affiliate Plugin that enables a full-fledged affiliate program for your WooCommerce store.
Features
Referral Tracker
WC Affiliate helps you track your referred visitors with ease and precision. You can set any length of cookie validity period so your affiliate partners can feel confident! You can decide if a new referred visit should overwrite the previous one or not.
Customer Discount
If a customer clicks on an affiliate's link and purchases from your WooCommerce store, you can give the customers some discount too! This is super helpful for the affiliates as the customers are more likely to click on theirs links and purchase.
Advanced Report
WC Affiliate brings an advanced reporting system that includes details information of visits, affiliates, referrals, transactions and much more. Reports can be exported in CSV format as well.
Graphs & Charts
Graphs and charts are always great tools to showcase your information and get a quick overview of it. WC Affiliate includes some awesome charts and bar graphs to display your reports like visitors, referrals etc.
Custom Shortlinks
Short URLs are always preferred by affiliates and customers because it's both esthetic and easy to remember. WC Affiliate comes with a built-in URL shortener to help you grow and protect your brand without taking the help of other 3rd party services.
Email Notifier
Don't let your affiliates miss any important updates. WC Affiliate email updater lets you notify the users about their affiliate application status, account approval, payout request, and more.
Multi-level Commission
Take your affiliate program to the next level with Multi-Level Marketing. Add an unlimited number of affiliates at each level. You can easily disburse the commissions in percentage or a fixed amount on each level.
One-click Payout
Affiliates can request payout with just a click. Admins can pay affiliates the respective due amounts directly from their dashboard. Easy !
Complete Logs
Monitor all of your affiliate programs with WC Affiliate in a simpler way. WC Affiliate helps you to keep important logs such as total affiliation balance, payouts, referrals to keep track of every part of your programs.
Coupon Based Tracking
Coupon-based tracking system relieves an affiliate from the need to get the link clicked. It is independent of browser and cookie. Affiliates can offer special discounts on certain products to their visitors. When an affiliate's special coupon code is applied in checkout, the sale credit goes to the affiliate, the customer gets a discount and the merchant gets a sale.
Banner Builder
With WC Affiliate you can also create banners to display across the referral links. The banners are fully customizable and you can shape it anyway you want.
Fully Customizable
WC Affiliate Dashboard is fully customizable. Admin can set Affiliate commission rate, Cookie Expiry time, Customer commission rate, Referral status etc.Want to integrate affiliate dashboard in the WooCommerce My Account page? You can do that too.
Cookie Sharing
Sharing an affiliate URL of one site and tracking referrals on another would be nice, right? We made it possible with WC Affiliate! Now you can have multiple independent sites connected to your affiliate system.
Affiliate Dashboard
You can review your affiliate programs with a glimpse of an eye through the WC Affiliate dashboard. WC Affiliate has a really informative dashboard that displays all the major statistics including visits, referrals, earnings, conversions, top affiliates, etc.
CSV Export
Store the valuable data of your affiliate program using the CSV Export feature of WC Affiliate and never worry about data loss anymore.
All Automated
WC Affiliate lets you become more concentrated on your business and run all of your affiliate programs with a fully automated system. So, what are you waiting for! Get fully automated today and reduce upto 30% of your workload by using the #1 affiliate plugin out there.
Migration Tools
Fear of losing affiliate programs data? Don't worry as the WC affiliate has the best built-in migration tool.You can migrate all valuable data from popular affiliate plugins to WC Affiliate with just a few clicks.
Reviews
4.8 (10)
Indratno Widiarto
I've been searching a simple to use and easy to understand affiliate platform in WordPress and so far WC Affiliate is the best that suit my needs.
This plugin, except you need more power in the Pro version, does not need a bunch of ads-on to deploy the perfect affiliate platform. That's off course includes the on click payment, coupon for affiliates to offer, and a shortener that customizable.
The support team is also fast at addressing issues.
Astrid Schilling Inc
'ai acheté la formule PRO de ce plugin et j'en suis très satisfaite.
L'interface est très facile et claire : tout y est pour que les affiliés soient dorlotés et nos succès respectifs au rendez-vous ! Le service après-vente est dynamique et efficace. je recommande vivement ce plugin, plus détaillé et plus facile à utiliser qu'un autre plugin d'affiliation que je possède par ailleurs.
Vivek Narayanankutty Nair
I have made research of all leading affiliate program plugin for WooCommerce but nothing came to close to this plugin. Once installed it was very easy for setup and start playing with. Hope the developer will give regular updates and maintain this plugin
ThemesByte
Nice plugin for the WooCommerce affiliate program! Good user interface and easy to use. Thank you for this nice plugin.
Tatanjina17
Great Plugin for WooCommerce
mikandreas
We had been using Wc Affiliate combined with a third-party MLM addon that was recommended on the WcAffiliate website for a few years. The MLM addon was always problematic & became unusable when the developer just stopped maintaining it.
After looking high-and-low for an alternative, we settled on Wc Affiliate. And quite simply, this has been one of the best decisions we have made. Not only because we have an end-to-end affiliate solution, that also handles the MLM aspect, but more importantly the unrivalled response & assistance from the plugins' support team. Everything we have thrown at them has been handled with speed, professionalism and respect. And for that I must thank them.
If you want to run your own affiliate program, I can't recommend this plugin highly enough.
PS. If you worry about your sites speed & performance being impacted – don't. We are obsessive about it & this plugin doesn't impact user experience or page speed scores at all.
Lee Beetles
The plugin works very well for the project i had and very simple to use.
Also the support is amazing.
I highly recommend this plugin.
jkinlaw
I love it when a plugin works as described and is actually easy to understand and setup. Very good plugin with enough features that actually allow you to use it for your needs.
uniloaderllc
This was my first time experience but so easy to setup affilicate that I could figure out myself. Thanks SliceWP team!
grahamrous
I looked at many affiliate plugins and found all the functionality I was hoping for. What is always hard to estimate is the level of support but I've been really happy with that. Mihai has been fantastic. I highly recommend Wc Affiliate.