Earn up to 85% commission from your plugins sales. This is something you'll find nowhere else.
Why
Become a Seller

on Pluggable?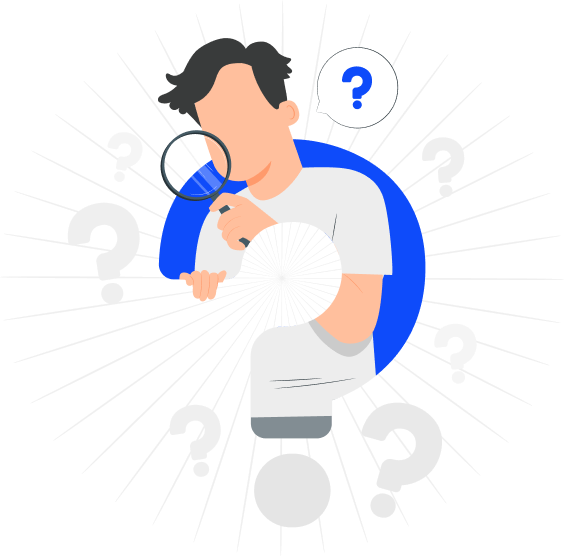 The Pluggable WordPress plugin marketplace offers a great opportunity for developers and businesses to sell their plugins and reach a wide audience of WordPress users. With Pluggable, you can easily list your plugins and make them available to thousands of potential customers.
Additionally, Pluggable offers a range of features and tools to help you promote and sell your plugins, such as detailed analytics and reporting, integrated payment processing, and more. Whether you are a developer looking to monetize your skills or a business looking to expand your online presence, Pluggable is a great choice for selling your WordPress plugins.
Extensive exposure to a large community of WordPress users
Access to a targeted audience interested in WordPress plugins

Opportunity to generate revenue through sales and monetize your plugin development skills

Benefit from pluggable's marketing efforts and promotional activities
How
It Works
Follow the simple steps to sell your plugins.
Upload Your Plugin
Bring your best plugin created with your own ideas to us and submit it for review.
Sell Your Plugin
Leave your plugin sales to us as we will invest heavily in the marketing of your product. This is all coming out of our pocket before making a single sale.
Get Paid
After each successful conversion, the revenue will be split into a maximum of 85-15. That means up to 85% of the revenue will be totally yours. We bet you won't get such a good deal anywhere else!
Are you a
Developer

?

If you are a developer, register as a seller on Pluggable
Register as a Seller Today
Say Goodbye to Plugin Marketing Hassles

with Pluggable
Reach
Pluggable helps you market your plugin to WordPress users, providing you with access to a large audience of potential customers.

Visibility
Pluggable's marketplace is curated, which means that your plugin will be seen by users actively searching for solutions to their problems.
Revenue
Selling your plugin with us can be an excellent way to generate a good amount of revenue, as you can withdraw up to85% from your plugin sales.
Support
Pluggable provides top-notch support and resources for plugin developers and customers to make it easy to get started with.

Community
Pluggable has a great community of developers, users, and WordPress enthusiasts. You can network and learn from other successful plugin developers.

Branding
Pluggable is the only marketplace dedicated to marketing and selling WP plugins and being on it with a good plugin can help you establish your brand among the community.

License Management
Pluggable helps with license management which can track licenses for each plugin and ensure that only those with valid licenses have access to updates and support..
Marketplace
Comparison
Check out the comparison below to understand what sets Pluggable apart from other marketplaces that host WordPress resources and why you should consider submitting your plugins to Pluggable.


Set product/plugin pricing by yourself
Allowed
❌
Allowed
Allowed
Allowed
Minimum payout
$50
$50
$20
$50
$50
Premium Support
Available
Available
Available
❌
Available
Community Support
Available
Available
Available
❌
❌
Customers can use plugin before buying
Allowed
❌
❌
❌
❌
Upfront plugin/product hosting fee
Free
$4
$0.20
$4.99
Free
Segmented fees
Available
❌
❌
❌
❌
Documentation Hosting
Free
❌
❌
❌
❌
Dedicated Support for seller's product
Available
❌
❌
❌
❌
Customizable Demo site
Available
❌
❌
❌
❌
Dedicated Products Marketing
Available
❌
Available
❌
❌
Keyless license activation
Available
❌
❌
❌
❌
Seller commission
Up to 85%
Up to 50%
Up to 45%
Flat 70%
Up to 70%
Platform commsion
Starts at 15%
Starts at 32.5%
40%
Flat 30%
Starts at 25%
Seller
Dashboard and Analytics
Overview of the seller dashboard, highlighting its key features and functionalities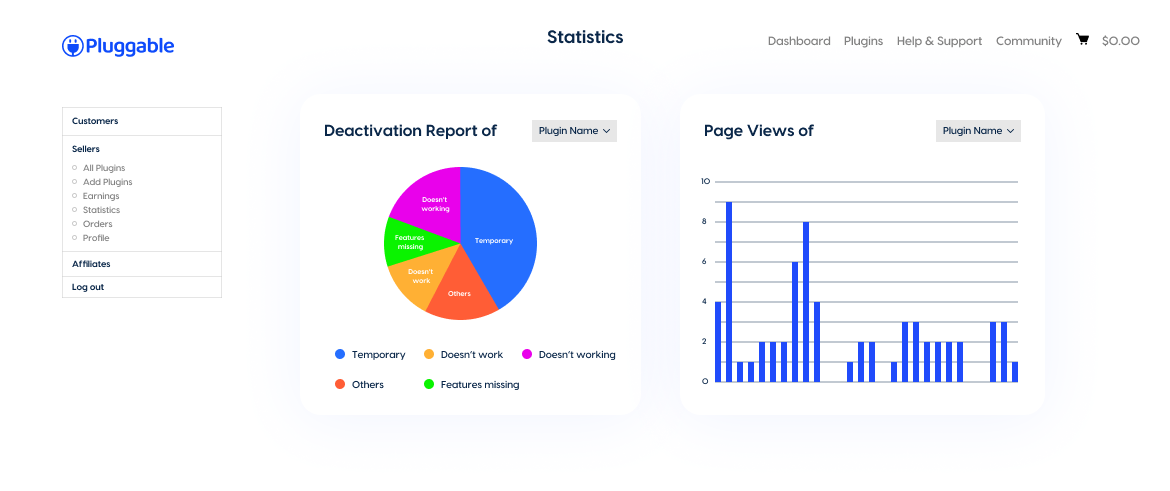 1
Tracking plugin sales, revenue and customer feedback
2
Monitoring download and installation statistics
3
Accessing customer support and resolving issues
FAQS
What is the screening process for a submitted plugin?
The developer's plugin will go through a pre-screening phase. It indicates that the developer who submitted the plugin properly maintained the WordPress
guidelines
. The pluggable team will check whether the plugin is sanitized, and tested with the latest version of WordPress. They will also ensure that the plugin is regularly updated and the information about the features are available.
How is the security conducted by the Pluggable team?
When the screening process is completed, the submitted plugin will face code review by the professionals of the Pluggable team. This team will ensure the sanitization, structures, functions, vulnerabilities, regular updates, and security are maintained properly or not. All the plugins will go through a strict security check to protect the users against potential risks.
How does the quality assurance of plugins executed?
In this step, the submitted plugin will face a functionality test. The plugin's functionality works as expected and doesn't conflict with any duplicate functions, plugins of the Pluggable, or the platform's overall system.
What constitutes a compliant and market-ready plugin?
To comply with market-ready plugin sanitization, structures of the codes, functions, vulnerability checking, and security should be maintained properly while submitting it to a platform. Instructions and guidelines about the Plugin features have to provide accordingly. Before you submit the plugin on the platform ensure that it is tested with the latest version of WordPress to ensure the best user experience and compatibility.
What is the estimated timeline for the review process?
Usually, these sessions may take 2-3 days after submitting the plugin to Pluggable. If there is any feedback it will not take more than 7 working days of submission.
Tips for a smooth review and approval?
Follow the WordPress guidelines strictly.
Keep connected with the team after the submission of your plugin.
Try to ensure the feedback from the Pluggable team and implement them on time.
Roadmap & Feedback