Introduction
Email marketing for your WordPress plugin gives you a tried-and-true method for nurturing clients and turning them into devoted customers. In addition, it helps you to develop relationships with your current clients. Building an email list has proven to be a successful WordPress plugin marketing strategy, no matter what type of WordPress plugin you are trying to sell.
By building an email list and maintaining it regularly, you can advertise your WordPress plugin features, highlight your WordPress plugin's differences from competitors, and convert subscribers into paying clients all at once.
If you are the owner of a WordPress plugin business, you can utilize opt-in forms on your websites to encourage registrations and use lead magnets to generate leads and build an email list. You can also start building your email list in a few easy steps, for example, combining pop-up forms and Facebook advertisements.
What Does an Email List Mean?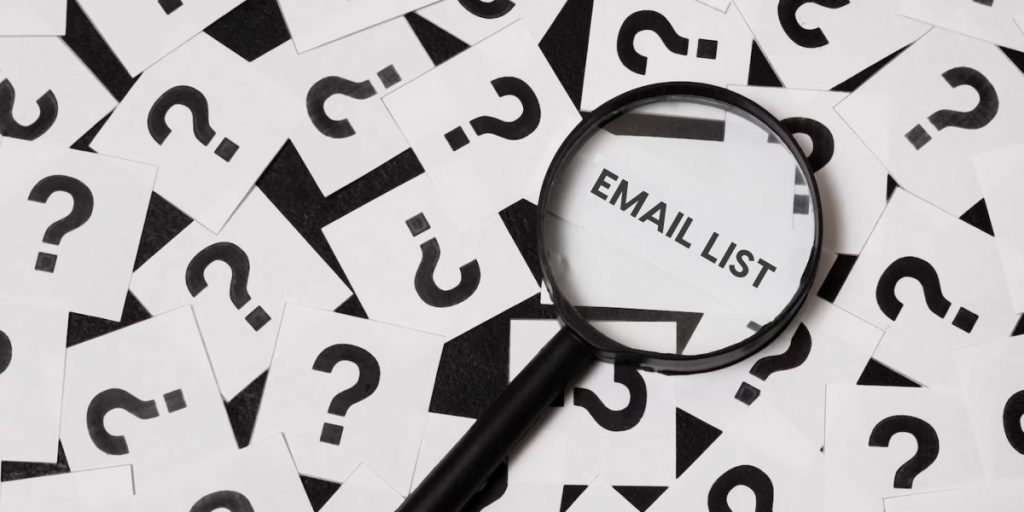 An email list is a collection of email addresses that a company or person has obtained from various channels. To target and personalize your marketing advertisements, messages, newsletters, promotions, or updates, you can utilize the email list to send them to the receivers' inboxes. You must make sure that every individual on your email list is real and engages with your emails if you want to get the most out of your email marketing efforts.
Importance of building an Email List for WordPress Plugin Business
Boosting the number of possible leads is the main purpose of building an email list for your WordPress plugin marketing. In this way, you can convert your current and potential users into devoted customers. It is crucial that you realize that it's important to build an email list if you are just beginning your WordPress plugin business. In fact, the majority of WordPress plugin businesses consider their email list to be their most valuable asset.
The major importance of building an email list for WordPress plugin businesses is given below:
Email is Private:
You can customize emails to be more personalized. On the other hand, other advertising methods can only be created for certain audience groups. You can also automate emails so that they are sent based on consumer activity, something you cannot do on social media.
Email Listing is Inexpensive:
Costs for digital advertisements are rising while their efficacy is declining. Comparatively, email marketing is far more inexpensive and can generate more successful conversions.
Targeting Certain Audiences is More Accurate:
On Facebook and other ad networks, targeting clients is not so efficient. With email, you can target your consumers based on details like demographics or activity.
You can Develop Business Relationships:
Digital advertisements are essential to "spray and pray" in an effort to reach as many people as possible. Email marketing allows you to customize automated messages that track a customer's progress.
Benefits of building an email list for WordPress plugin marketing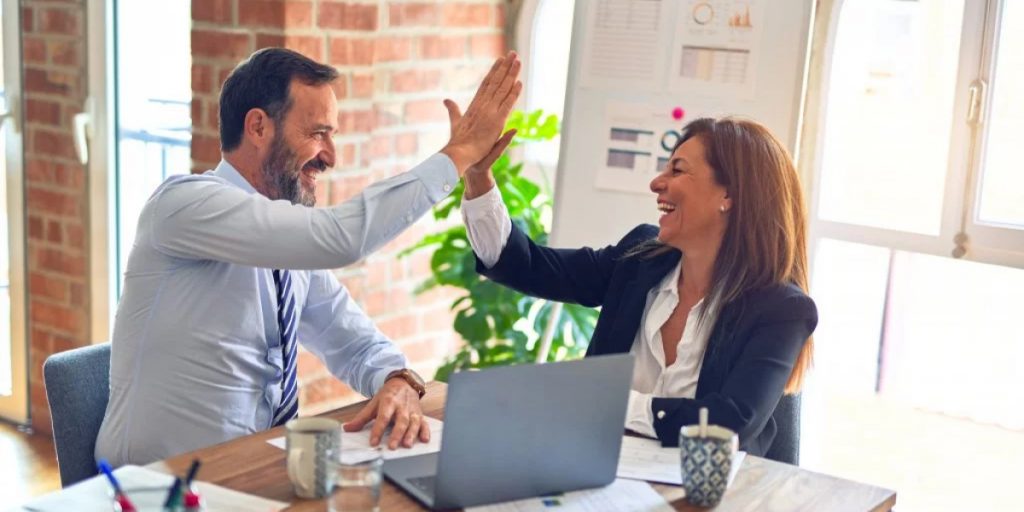 Many of you are probably unaware of the amazing things a carefully maintained email list can accomplish for your WordPress plugin business. Want to know the benefits? Continue reading to learn how an email list can help you grow your WordPress plugin business.
It permits direct communication:
There are many different marketing strategies, including SEO, PPC, social media marketing, and others. However, not all marketing strategies can offer you a direct line of communication with your audience other than email marketing. You can easily get more interaction and become more personal by sending emails to your subscribers.
These days, there are many email marketing tools that let you precisely track who opened your email and clicked on the link. This helps you simplify the data management of your email list. Managing your email lists properly will help you deliver emails to the correct mailbox.
Personalizing your emails makes your audience feel more important. You can personalize emails in various ways, such as by using the users' names or first names at the start of your emails. By doing this, the email becomes more attractive to users and can increase the open rate drastically.
You can serve a wider range of customers:
The majority of people, around 58% of email users, check their emails first thing in the morning. Also, 59% of millennials and 67% of zoomers check their email inbox on their smartphones, according to Mailbutler. This means that building a sizable email list will significantly increase your chances of connecting with more people.
It takes more than just collecting email addresses to build an email list. Before promoting any offers to your email subscribers for your WordPress plugin, it's important to clearly demonstrate your company's principles. You can reach a larger potential audience by using an email list that has been organically grown through targeted promotions.
It is Simple to Distribute:
One of the key advantages of when you build an email list is that, if necessary, you can share it with your staff and others as well. For example, if you are interested in outsourcing your email marketing activities and initiatives to a third-party business, you will be able to share the email list easily. You can save money and use the current information if you already have a well-maintained organic email list.
Send out emails that are specifically targeted:
You can make email distribution efficient when you build an email list and keep it updated regularly. You won't know what can make a user's mind get excited if you don't send emails to targeted users. But if you have an email list of your WordPress plugin users and have segmented the emails into various categories, you can easily understand their preferences and send them customized emails.
Utilizing segmentation, you can separate users according to their age, interests, geography, and other characteristics. You can make the email-sending process easier by utilizing the segmentations.
You Get the Opportunity to Take Control Over Your Subscriber's Email Addresses:
People who visit your website are totally out of your control, as they are coming from various search intents. Even in social media marketing, you have no control over your followers because they are not genuinely your property. But when you have an email list, you have control over your current and prospective users' email addresses. As a result, you can add, remove, modify, and maintain your email list to market your plugin to potential customers and boost your revenue.
Things to Follow While Building an Email List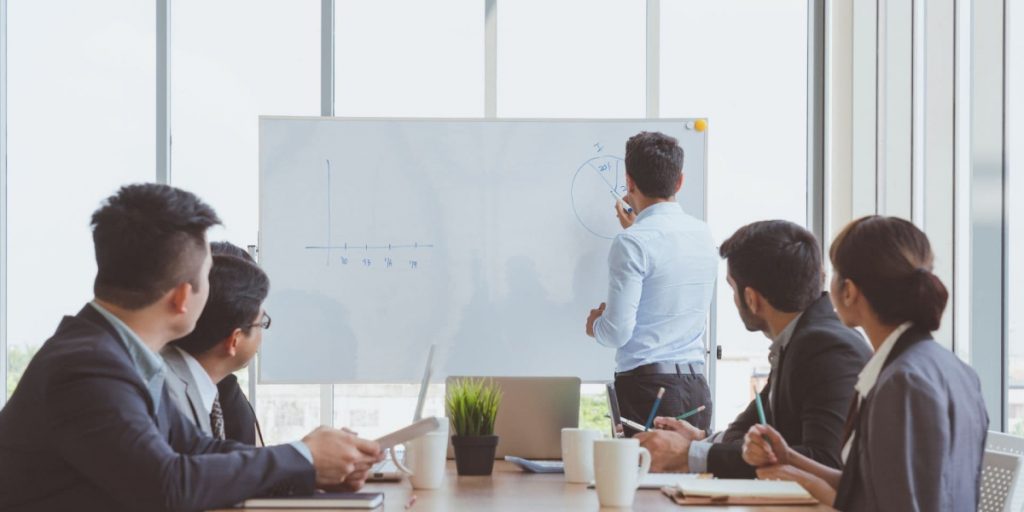 There are many high-converting practices to follow when you are building an email list. Just like with any form of marketing, adhering to them can greatly assist in growing an email list. One of the most crucial practices includes - not buying an email list. A purchased email list does not guarantee that your emails are going to the right audience and may also end up being illegal.
Another great strategy is to deliver a series of emails to your subscribers. Everyone dislikes being treated like a number. You must take steps to keep your subscribers updated and warm up your email lists after obtaining their email addresses. Your prior efforts will be pointless if you don't nurture your leads. To familiarize new users with your WordPress plugins, make sure a welcome email and product introduction email is placed in the email series.
Using a social media reference can be considered an effective tactic for building an email list for your WordPress plugin business. Having a large number of subscribers to your email list establishes credibility, creates a fear of missing out, and encourages more people to sign up. Write copy that says things like, "Join over 100,000 subscribers" and "Join a community of 100K fans" to get more email subscribers.
Best Ways to Build an Email List for Your WordPress Plugin Business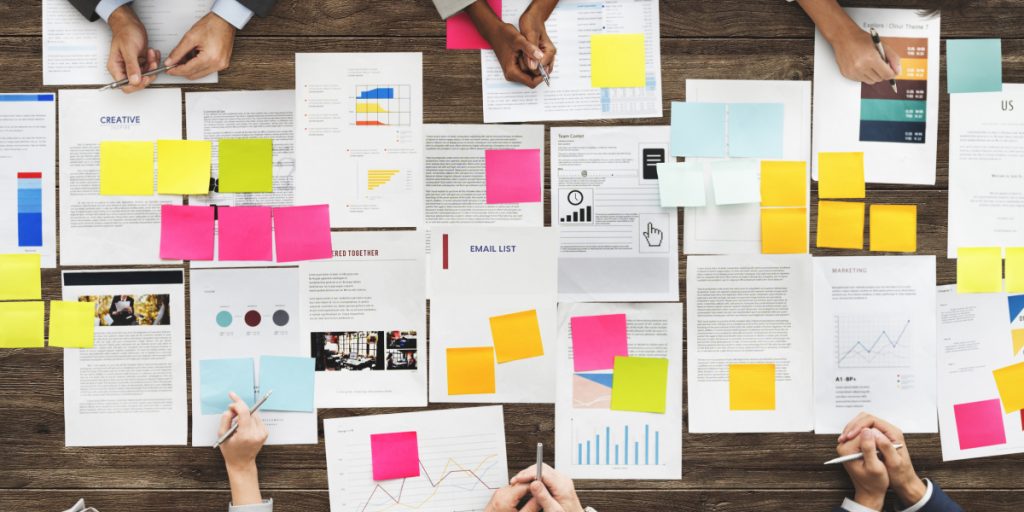 Create an opt-in form to build an email list:
It is crucial to incorporate opt-in forms into your website. You can place a sticky sign-up form on the bottom or side of the screen or in other places that you think will attract visitors to sign up.
Enable Exit Intent and Other Types of Pop-up Forms:
The opt-in form is crucial but still has a rather passive nature. You should ideally have a tool that makes your email signup forms even more visible.
Use a pop-up form as an alternative:
This is a fantastic technique to build an email list and capture potential leads. The nature of pop-up forms is dynamic. You can set them to come up at specific times or for specific events.
Offer Attractive Rewards to build an Email List:
You can try offering visitors something in return for their email addresses if you want them to join your mailing list. For example, for new subscribers, you can provide a discount or coupon for purchasing your WordPress plugin as a way of saying thanks. As a result, more customers will be encouraged to sign up for your list and make their first purchase. Thus they will help you
Flash sales on a plugin can be another attractive reward for users. Launch a sale and target your visitors for the flash sale. In order to gain access to the offer, consumers will be required to sign up as a result of the feeling of exclusivity and urgency this will create.
Offer a free WordPress plugin demo to new visitors who spend a specific amount of time researching your plugin. In order to obtain the free demo, visitors will be encouraged to make a purchase and sign up for your email list.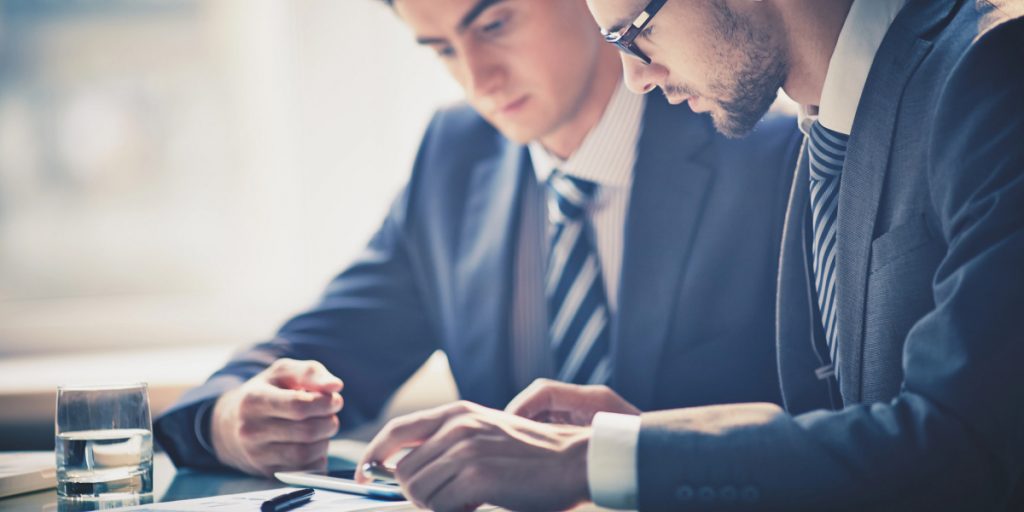 Create Responsive and Streamlined Landing Pages:
Dedicated landing pages for collecting leads can be an effective strategy for expanding your email list. Because the landing pages are so laser-focused and targeted toward a particular demographic or offer, When you are constructing a targeted landing page for email list-building, bear the following in mind:
Keep Your Landing Page Simple:
Keep your landing page's design and layout easy to understand, neat, and simple to navigate. Avoid adding an excessive number of sections, options, or information.
Add a compelling call to action:
Your call to action needs to be obvious, prominent, and convey the advantages of signing up.
Have a headline that is captivating and clear:
The reader should be drawn in by your headline, which should also make it clear how valuable your offer is.
Use Convincing Content:
To increase the likelihood that people will interact with your landing page and provide their email addresses, use convincing content that speaks specifically to the problems, desires, and goals of your audience.
Optimize the Registration Form for Collecting Necessary Information:
Probably the oldest method of obtaining email subscribers is using enhanced registration forms. On pages with a lot of traffic, you should put static enhanced registration forms in prominent places like headings, footers, sidebars, and splash pages.
Enhanced registration forms have the advantage of being modest. These simply act as a gentle reminder to your clients or visitors that they have the choice to register. These forms will help you get more signups and email subscribers at the same time. This method works best when combined with the more proactive and dynamic email list-building techniques that are covered next.
Run Contests and Offer Cool Gifts to Enrich Your Email List:
Organizing a contest and offering cool prizes for signing up on a custom registration form, including Google Forms, is a great tactic to build an email list. You can then share the contest details and form on various social media sites, including Facebook and Instagram. Also, you can host a giveaway landing page on your website and share the landing page on social media sites.
Collaboration with other WordPress companies:
You can reach new potential customers who are likely interested in your WordPress plugin or services by collaborating with companies that are similar to your own. Exchanging interactive emails can assist in increasing brand recognition and establishing your WordPress plugin business as an authority in this industry.
Build an Email List by Using Social Media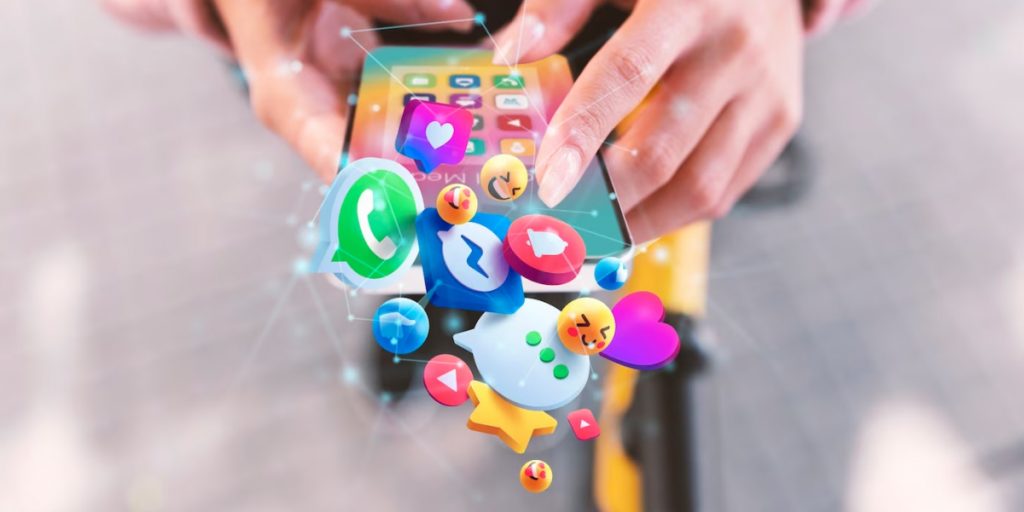 Integrated Sign-up Forms for Social Media Profiles: Adding a call-to-action to your social accounts is the most inexpensive way to promote your WordPress plugins to social media users. Facebook and Instagram both provide you with the option to accomplish this by including a "Sign Up" button on your profile. You can also always create and share posts on related groups asking people to subscribe to your email list for exclusive newsletters, tips, content, and rewards.
Create and run marketing ads: You can create interactive advertisements for Facebook, Google, and other platforms to promote your WordPress plugin businesses. This is a great way to collect potential leads and build your email list. You can also go for lead-form advertisements, as they are recognized to have relatively good conversion rates because of their convenience.
Twitter Buttons for Building Leads: Twitter's buttons for building leads are the ideal approach to interacting with your followers and encouraging them to sign up for your email list. To allow someone to subscribe directly from Twitter, all you need to do is send them a tweet with an expandable card. This card will automatically fill in their name, email address (as provided in their settings), and @handle.
Identify those visitors who have tweeted about your WordPress plugins. Don't forget to respond to people you know who tweet about your company or problems in your sector. Then invite them to sign up for updates or to obtain the information they seem interested in. Include the lead generation cards once again, and you'll have new subscribers with a single click.
Final Thoughts
It is not a matter of overnight success when you take the initiative to build an email list. It takes time long time to build an email list for all types of businesses out there. To increase your chances of creating potential email lists for your WordPress plugin marketing in half the time, you can follow the tactics mentioned above. Those are powerful and fruitful when you are trying to build an email list for WordPress plugin marketing.
We have covered several methods, and you will notice that each method can work better than others when you start to build an email list. If you can combine all the methods together, then it will be easy for you to build an email list for your WordPress plugin marketing.
When starting to build an email list for WordPress plugin marketing you should always keep in mind that it is time-consuming and keep patience. So, don't wait anymore and build an email list for your WordPress plugin business to thrive in the long run.