Pluggable is the first online marketplace that promotes and hosts WordPress plugins created by innovative developers. This marketplace is the best choice for you to sell and market WordPress plugins. On Pluggable, you can demonstrate your plugins with ease.
Pluggable is a dedicated online marketplace where, as a developer, you can enter by following some simple steps. You can also enjoy the most affordable commission rate in the Pluggable marketplace.
At present, there are a lot of online platforms that sell plugins and themes at the same time. But you won't find any marketplace that solely buys and sells WordPress plugins like Pluggable. This online marketplace is beneficial for both buyers and sellers, as they get to buy and sell all the WordPress plugins on a single platform.
In the highly competitive world of WordPress plugins, Pluggable Marketplace can provide a comfortable environment for you to publish, market, and sell your WordPress plugins. To learn further about the Pluggable marketplace, keep your eyes on this blog post until the bottom.
What is the Pluggable marketplace?
Pluggable is a unique and user-friendly marketplace for WordPress plugins. It is a type of WordPress plugin marketplace that is easy to use for developers and buyers. As a developer of a WordPress plugin, while you are marketing and selling your WordPress plugins on other marketplaces, you will face many difficulties.
In that case, the Pluggable Marketplace can help you overcome those difficulties. The Pluggable team will help your plugins gain exposure to a wider audience and ensure security for your WordPress plugins. At the same time, the Pluggable team can help you with personalized services such as dedicated marketing, creating live demos, and providing support for your customers with flexible charges for your WordPress plugins. Another benefit of the Pluggable marketplace is that it is easy to become a developer to sell WordPress plugins and to buy plugins as a WordPress user.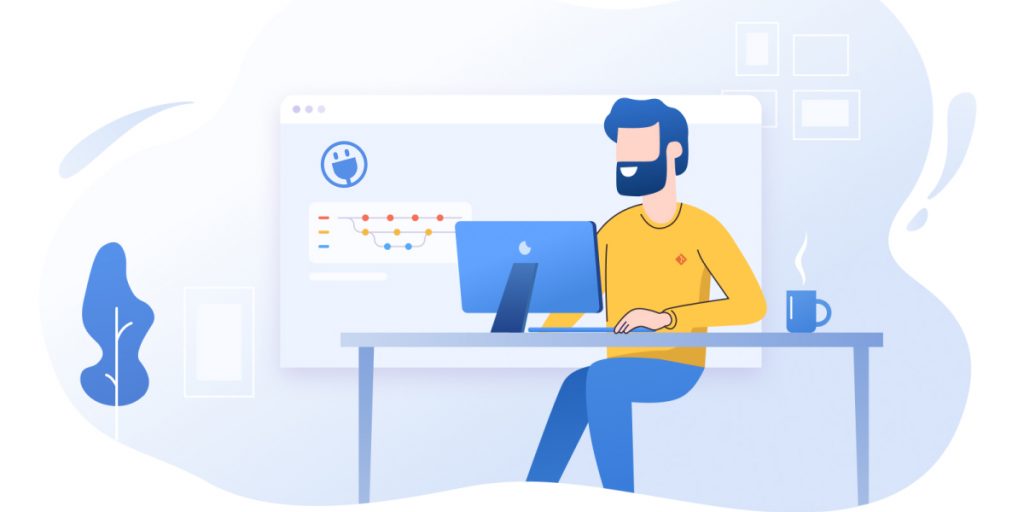 Why choose Pluggable Marketplace as a developer?
Most marketplaces are biased and always prioritize customers over their sellers. Where Pluggable prioritizes both sellers and customers equally. In this section, we are going to discuss the benefits of selling WordPress plugins on the Pluggable marketplace.
Pluggable takes the security measure seriously. They vowed to protect the data of both users and developers. The QA team of Pluggable reviews every single plugin carefully to ensure they are bug-free and secure for the users. Whenever there is a serious issue or bug within a plugin they notify the developers and sellers to solve it and resubmit the plugin again. Also, there is no chance that your plugin will be stolen within the marketplace or that Pluggable will receive duplicate plugin submissions.
As a developer of Pluggable Marketplace, you will notice a robust community at Pluggable that supports each other in various ways on social media platforms. They also have a top-notch support team that responds promptly to comments and inquiries submitted through tickets.
On the Pluggable marketplace, you will get to interact with the user-friendly support team. Whenever you come across an issue, you can contact the Pluggable support team via Facebook or their support system for assistance. You will also get all the documentation, tutorials, FAQs, and blog posts to help you create and market your WordPress plugins efficiently.
Pluggable will help you with all of your licensing management needs. This marketplace offers an easy to setup licensing solution for your WordPress plugins. You can use it to manage paid user access and keep track of how many users are using your plugins. Also, with the help of Pluggable's keyless license system, your plugin users won't need to go through the hassle of copy-pasting any license keys. As Pluggable maintains the licensing system with responsibility, you won't need to develop a license management system on your own, which saves time.
As Pluggable offers the highest commission rate of any other marketplace, it is an excellent choice for selling WordPress plugins and making a significant amount of money on this platform. You get to keep up to 85% commission on each sale of your WordPress plugins. This is something you won't find anywhere else.
You can greatly increase your revenue stream with the help of the dedicated marketing service of Pluggable. You can avail yourself of this by sharing an additional 20% of your commission. The best part is that you don't have to pay anything upfront. The dedicated marketing fee will be deducted when you get a sale.
This service was created especially for individuals like you who struggle with marketing their plugins. When you subscribe to the dedicated marketing service, the marketing team of Pluggalbe will take responsibility for promoting your plugin on various marketing channels to get more conversions.
The marketing strategies include running social media and search engine advertisements and promoting your plugin on WordPress communities, forums, or other related channels. Also, Pluggable publishes resourceful blog posts that can help you grow your WordPress plugins.
Support for your Customer
Pluggable also offers dedicated customer support for a fee of 12% of the total sales of the plugins. This option is great for solo developers and developers/sellers who have started a new WordPress plugin development agency. By subscribing to this service, the Pluggable team will take responsibility for handling customer issues and queries for your WordPress plugins. Thus, you will be able to focus more on improving your WordPress plugin.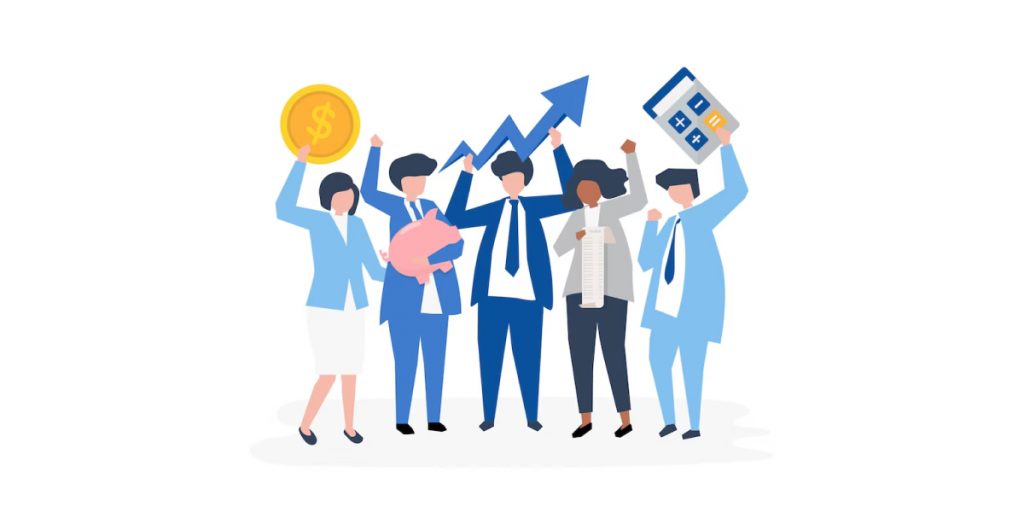 Benefits of buying plugins from Pluggable
When you buy a WordPress plugin from Pluggable Marketplace, you will get exclusive benefits even before buying anything. So, let's have a glance at the benefits of buying plugins from Pluggable.
Pluggable is a dedicated WordPress plugin marketplace. That means you won't get lost in all sorts of WordPress products when searching for a certain type of plugin. Also, this platform has an easy navigation option to find your desired WordPress plugins.
Pluggable is a customer-friendly online Marketplace. Whenever you find the plugin you are looking for, you can check all its functionalities and then purchase it.
Pluggable has an easy-to-understand refund and privacy policy. By chance, if you are not satisfied with the features or are facing issues with any WordPress plugin purchased from this marketplace, you can request a refund. The authority takes all refund requests seriously and will analyze your request. If they find that you are eligible for a refund, they will process the refund without any hesitation.
Pluggable also has a super-friendly team ready to assist users and customers with their queries and issues. You won't feel lost or lack support whenever there's an issue, as the support team will respond to you within a short period of time.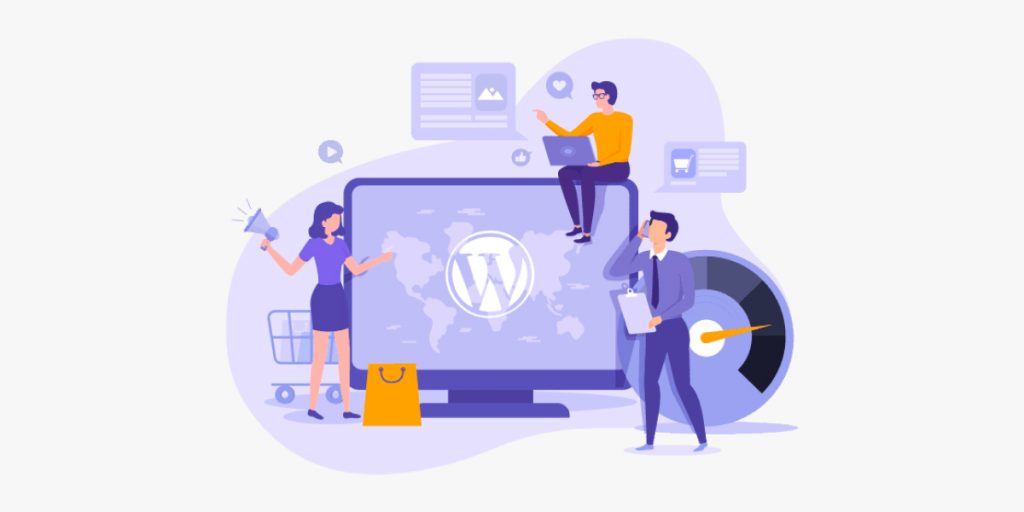 Top WordPress plugins available in the Pluggable marketplace
On Pluggable, you will find different sorts of WordPress plugins. There are some WordPress plugins that are favorites and are used by many users. Here are some of the top user-favorite WordPress plugins available on Pluggable.
CoDesigner
CoDesigner helps you completely change the look of your WooCommerce store. You can easily customize and design the single product archives, my account page, add filters to your shop page, create a product comparison page, personalize WooCommerce emails, design eye-catching shop pages from scratch, and much more!
Also, you will have the option to completely customize and design the cart and checkout pages to improve the visitors' experiences. These can help in generating more leads and, ultimately, more sales.
Share Logins
Share Logins is one of its kind and helps website owners sync logins and users between multiple WordPress websites. This plugin has cool and unique features, including user creation on a remote site, password reset, remote site validation, user migration, user deletion, automated login and logout, syncing user profile changes, etc.
Share Logins make it easy for two or more WordPress websites to use the same users and login activities. After signing up for one website as a user, you can access the second website with the same role and permissions.
GamiPress for GiveWP
GamiPress for GiveWP is a WordPress plugin that integrates the popular WordPress gamification plugin "GamiPress" with the "GiveWP" plugin. You can easily accept donations on a GamiPress-enabled WordPress website with the help of this plugin. Also, the users will be able to earn points for every donation to your website.
WC Subscription Editor
WC Subscription Editor is the complete package for editing WooCommerce subscriptions. It allows customers and subscribers to alter their subscription item quantity at any time. The subscribers of this WooCommerce subscription plugin will also be able to change the renewal date of their subscriptions.
The WooCommerce Subscription Editor plugin will help website owners improve the users' experience on their WooCommerce store. Subscribers will be able to update the quantity of the Subscription items that they want at any time before or after their purchase with the help of this plugin. Also, they will be able to remove any item of their choice.
CoSchool
CoSchool is an excellent WordPress plugin LMS (learning management system) that assists you in creating and selling professional online courses on any WordPress website. All the tools you need to design, supervise, and promote your courses are included in this LMS (Learning Management System) plugin. It is incredibly simple to establish and grow an online learning platform on WordPress with all of the capabilities of CoSchool.
With CoSchool LMS, you can design dynamic courses, chapters, lessons, quizzes, assignments, and much more to create an online learning platform. The learning management system's core plugin is totally free and contains all of its necessary parts. It will be easy to provide your students with an outstanding education with the help of CoSchool.
WC Affiliate
If you are planning to launch an affiliate program for your WooCommerce store, then WC Affiliate is the best match for you. This WordPress affiliate program plugin has been specifically designed to launch affiliate programs on WooCommerce stores.
It provides you with a fully functional WooCommerce affiliate program. It's a powerful and user friendly affiliate management solution for WordPress and WooCommerce users. This plugin has many cool features, such as referral tracker, customer discount, advanced report, graphs and charts, custom shortlinks, email notifier, multi level commission, one click payout, banner builder, custom cookie expiary and many more!
Instant Page Load
Instant Page Load for WordPress and WooCommerce is a great plugin to instantly load your website pages. This excellent plugin is designed with JavaScript, the most popular library, and works like ReactJS.
Customers want quick loading times and fast website page speeds when they visit your website. That's why this plugin is highly recommended to improve the user experience by decreasing page load speed.
This plugin not only helps decrease front-end page loading but also decreases the backend loading time. Also, you will feel decreased loading time while updating, editing, or deleting any post or page.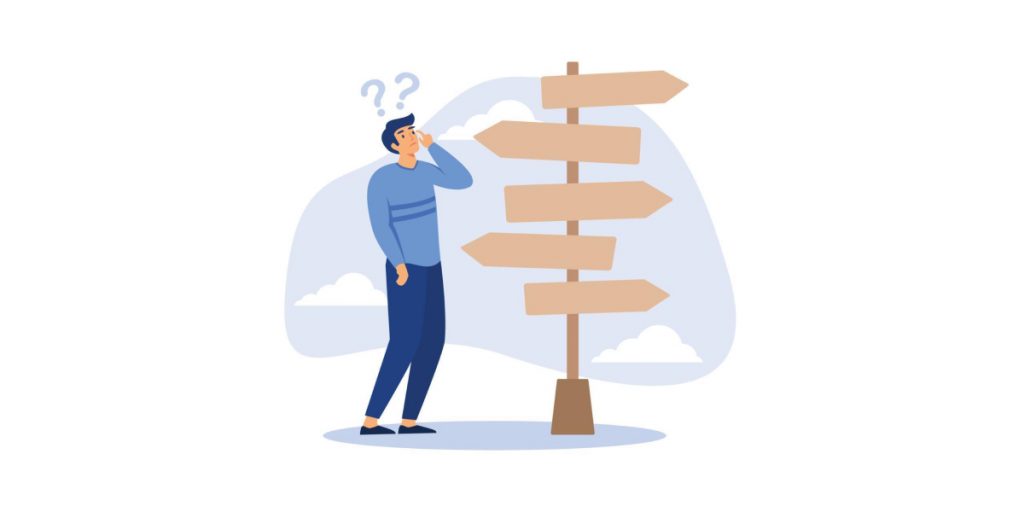 How to choose the right plugin from the Pluggable Marketplace
To choose the right plugin from the Pluggable Marketplace, you should keep some important things in mind. The following steps you can follow to choose the right plugin from Pluggable Marketplace.
Notice the last date of update of a plugin
Though the frequent update of plugins does not necessarily indicate the quality of the plugins, a plugin that has just received an update is a positive sign that it is currently being updated and will receive updates in the future. Before purchasing and adding a plugin to your website, make sure it is current.
Observe the rating number of plugins
The rating number indicates the quality, service, and features of a specific plugin. Whether users are satisfied with a plugin, you can get a clear idea from its rating number. Never purchase a plugin with a rating of 2 or below.
Content and context are crucial. You can install a plugin with confidence if you see that it has a few reviews with a few 1 stars and many reviews with five stars.
Keep the activity of the support team in your consideration
Support is crucial for WordPress plugins. Make sure the plugin you are purchasing has amazing and very active support. It's better not to go for plugins that have less support activity on any marketplace. If you notice a support forum with numerous requests and no responses, it means no developer is actively maintaining the plugin.
You can ask a WordPress expert
Well, if you have followed the steps mentioned to choose the right plugins from Pluggable, and are still confused about choosing the right plugin, then ask a WordPress expert. Before asking an expert for advice, first of all, clearly trace out your problem and queries to get proper guidance from experts.
Hopefully, you will be perfectly benefited in the case of choosing your desired plugin from Pluggable by maintaining these steps.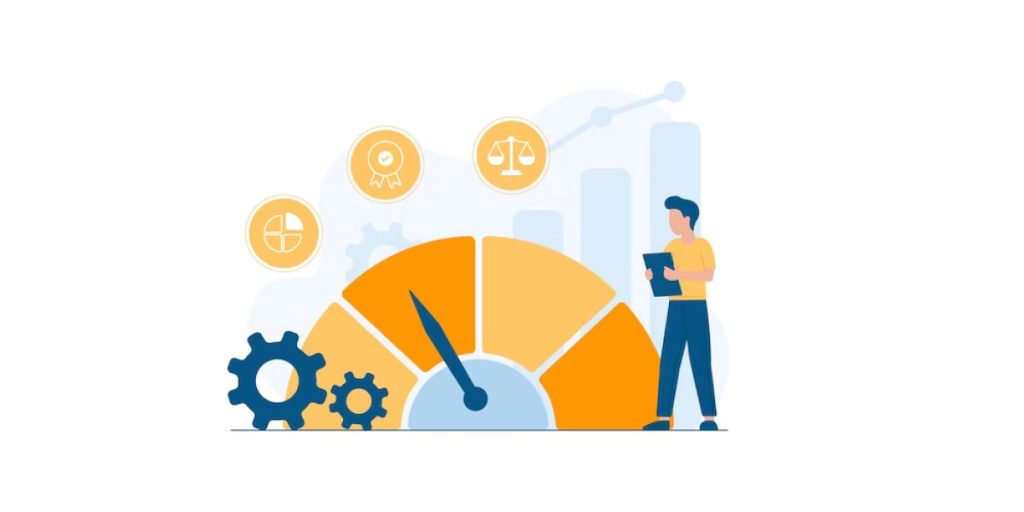 Risks of using nulled WordPress plugins
WordPress is made powerful and dynamic with the help of various plugins. Plugins add special features and options that are not included with the core WordPress CMS. They enable users to transform what began as a blogging tool into a platform that can create a strong website.
Using nulled WordPress plugins may seem tempting as they offer premium features for free, but it comes with significant risks that can jeopardize your website's security and functionality. Nulled plugins are pirated or illegally obtained versions of premium plugins that have been modified to remove license restrictions. While it may be tempting to save money, here are the risks you should be aware of:
Security Vulnerabilities: Nulled plugins are often obtained from unreliable sources, making them prone to security vulnerabilities. The modified code may contain malicious scripts or backdoors that can be exploited by hackers. This puts your website at a higher risk of unauthorized access, data breaches, and malware infections.
Lack of Updates and Support: Nulled plugins do not receive updates or support from their original developers. As a result, you miss out on essential bug fixes, security patches, and compatibility updates. This leaves your website vulnerable to bugs, conflicts with other plugins or themes and exposes you to potential security risks.
Compatibility Issues: Nulled plugins may not be compatible with the latest version of WordPress or other themes and plugins. This can lead to broken functionality, visual inconsistencies, and even website crashes. Resolving compatibility issues can be time-consuming and may require technical expertise.
Legal Consequences: Using nulled plugins is a violation of copyright laws and terms of service. If caught using pirated software, you may face legal consequences and damage your reputation. It's essential to respect the intellectual property rights of developers and support the WordPress community by purchasing legitimate licenses.
Poor Code Quality: Nulled plugins are often altered by unknown sources, making it difficult to assess their code quality. They may contain poorly written or outdated code, leading to performance issues, slow loading times, and instability. Such issues can negatively impact your website's user experience and search engine rankings.
To protect your website and ensure its smooth operation, it is strongly recommended to avoid using nulled WordPress plugins. Instead, invest in legitimate premium plugins that come with regular updates, reliable support, and enhanced security features available on Pluggable and other legit marketplaces. By doing so, you can maintain the integrity of your website and enjoy the full benefits of trusted and well-maintained plugins.
Wrapping it up
Finding the best suitable plugin on the Pluggable marketplace is really easy. You will find the best WordPress plugins in various categories on this marketplace. Pluggable, being a dedicated WordPress plugin marketplace, will reduce the hassle of finding your desired plugins.
You will never feel lost after submitting or buying a plugin from this WordPress plugin marketplace. Because the support team is super active and responds promptly to all the queries from sellers and customers.
Another good side of Pluggable Marketplace is that it ensures all the WordPress plugins are regularly updated by the developers. Pluggable is committed to supporting the WordPress community and helping to foster collaboration and innovation between WordPress users and developers.