Most businesses struggle to find effective ways to market a product to increase their customer base and achieve higher revenues. There are multiple steps businesses can take when it comes to marketing a product or service. From traditional channels like print and television to more modern methods like digital advertising and social media; there are a variety of options to choose from.
Some of the most effective ways to market a product include leveraging digital marketing platforms, building relationships with influencers, creating engaging content, running targeted campaigns, utilizing social media platforms, optimizing search engine results, and using video marketing, among others. With the right combination of these tactics and a strategic approach, businesses can get the most out of their marketing efforts and ensure their product is successful in the market.
Top effective ways to market a product
In this article, we will discuss 10 effective ways to market a product, from boosting brand visibility to creating a personal connection with customers.
Define the target audience to market a product
Strategic marketing plan
Introductory offer to market a product
Give away free product samples
First-time order discounts
Do email Marketing
Create a loyalty program
Do social media marketing
Create SEO-friendly content
Influencer Marketing
Define the target audience to market a product
Establishing a target audience is the first step for any successful marketing plan. It's important to define your target market by age, gender, and location, as this will help you determine what type of messages and strategies you should use to reach them. Additionally, it's important to be clear and concise when defining the demographic makeup of your target audience. By doing so, you're able to tailor your marketing tactics, ensuring you're targeting the right people.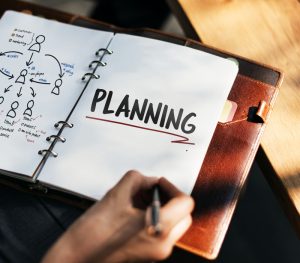 Strategic marketing plan
Before launching a new product, it is important to create a comprehensive plan that outlines the strategies, tactics, and resources to be utilized. It is beneficial for a company to understand its target market, its competitors, and the industry before planning its new product launch. According to CoSchedule, organized marketers are 674% more likely to report success and proactive planners are 3X more likely to report success.
Additionally, budgeting for marketing campaigns should include identifying the most cost-effective methods of communication. Lastly, it is important to have feedback loops actively in place during and after the launch to assess the success or failure of each aspect of the plan.
Introductory offer to market a product
With the launch of any new product, it is vital to make sure that it stands out from the crowd. One of the best strategies for doing so is to leverage a special introductory offer. This could be anything from a discounted price for the first few items purchased or a limited-time bonus feature that is only available when the product is first launched. Such offers provide potential customers with an incentive to get on board early and can help to create a buzz around the new product.
Whether you're a large or small business owner, introducing a unique offer to your market can be a great way to kickstart your product. With a creative introductory offer, you can attract and retain a larger customer base, which will in turn increase sales of your product or service. A great promotional offer should be limited, time-sensitive, and intriguing enough to grab the attention of your customers. This will help create a sense of urgency, making them more likely to purchase your product or service.
Give away free product samples
Offering free product samples is an effective way to market a product. It allows potential customers to get a taste of what they can expect if they decide to purchase your product. Giving away free samples also works as an incentive for customers. Customers may be more likely to purchase your product if they receive something for free prior to making a purchase. You can arrange various polls on social media and giveaway contests to bring more user engagement. According to Outgrow, giveaway contests have a conversion rate of almost 34%, which is higher than other content types in 2022.
First-time order discounts
Most businesses need a way to promote their new products, and one of the best ways to do this is by offering discounts for first-time orders. This can entice potential customers and give them the incentive to purchase the product. Discounts can be offered in a variety of ways, such as a percentage off the purchase price or a fixed amount. Another way to offer discounts is to bundle products together, allowing customers to buy multiple items at once at a lower price.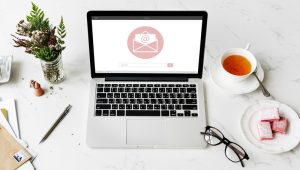 Do email Marketing
Email marketing is an effective and cost-efficient way of marketing your product or service. With the right strategy and execution, an email campaign can help you reach key audiences and generate interest in your product. Connecting customers with a product through email can be achieved by crafting an engaging email that will draw attention to the product. HubSpot states that there are 4 billion daily email users and 37% of brands are increasing their email budget in 2022.
To ensure success, it's important to consider various factors such as customer segmentation, content, design, and timing. Additionally, tracking metrics such as open and click-through rates are essential for gauging the performance of your campaign.
Create a loyalty program
A loyalty program can help to further engage customers, encouraging them to buy more products and services. By offering discounts, exclusive deals, and other incentives, customers can be encouraged to purchase more. Furthermore, this type of campaign to market a product also encourages customers to tell their friends and family about the product, leading to higher brand awareness. According to Accenture, more than 90% of companies have some sort of loyalty program as of 2022.
Rewarding customers for their purchases can be an effective way to increase customer engagement and establish brand loyalty. For example, customers who purchase a product may receive a discount code for a future purchase. Additionally, customers can be rewarded with loyalty points that they can exchange for rewards such as exclusive product discounts, free products, or other special offers. By creating a loyalty program along with email marketing campaigns, businesses can build relationships with their customers and create repeat customers.
Do social media marketing
Social media marketing is an effective and engaging way to market a product. It offers the opportunity to connect with potential customers and interact with them on a more personal level. Social media networks such as Facebook, Twitter, and Instagram are great tools to use in order to create brand awareness and drive sales. Once a campaign is created, it can be monitored and adjusted in real-time to ensure it is effective to market a product. 77% of social media marketers say social media marketing has been somewhat to very effective for their company in the year 2022 according to Hubspot
Many businesses have turned to social media marketing to promote their products and services and for good reason. Social media offers an array of advantages for companies looking to reach a broad audience. For instance, social media marketing allows businesses to reach potential customers that may not have been easily accessible through traditional methods, such as print and television advertising. With the power of directly engaging with customers, businesses can get feedback on their products and services in real-time.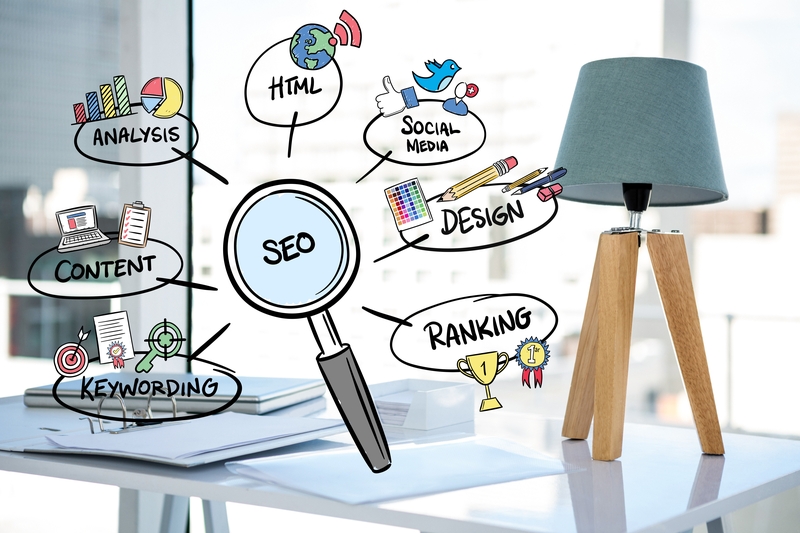 Create SEO-friendly content
SEO-friendly content is essential for any business looking to market a product in the modern world. Especially SEO optimizing content for Google and other search engines because 92.96% of global traffic comes from Google Search, Google Images, and Google Maps (source: SparkToro). SEO-friendly content allows potential customers to discover your product and increases your visibility online, resulting in more purchases. Writing great SEO content takes more than just keyword research and page optimization - it requires creativity, an understanding of the customer, and an eye for detail. Crafting an effective SEO strategy involves researching the industry, understanding customer behavior, and creating engaging and informative content that will capture their attention.
Crafting SEO-friendly content to help market a product can be a challenge. However, with a few simple tips and tricks, you can create content that is both SEO-friendly and engaging. When creating SEO-friendly content, it's important to use keywords and phrases that are related to the product being marketed. This will make your content more visible in search engine results.
Influencer marketing
Influencer marketing is one of the most powerful modern strategies for marketing products. It is a powerful tool for businesses that want to reach new audiences and expand their customer base. It involves identifying influential figures in the industry and forming relationships with them to promote and market a product or service. From a survey done by HubSpot, we came to know that 80% of marketers say funny content is the most effective on social media.
Start by reaching out to influential people to help promote a product or service to their followers, creating a domino effect of endorsements and more direct sales. By partnering with influencers, businesses can generate buzz, increase visibility, and ultimately reach a larger audience.
This type of marketing strategy can be incredibly effective for a new product, as it leverages the influence of an individual or group to get the product in front of the right people. Additionally, influencer marketing allows for a more personal connection to be made between the brand and the consumer.
Last words
Now that you have a better understanding of what needs to be done to market a product, it's time to put your plan into action. Start by creating promotional materials that are attractive, informative, and consistent with the product's message. Then, use digital marketing strategies such as email campaigns, social media posts, and search engine optimization to ensure your product reaches the right audience. Finally, track the results of your efforts, adjust as needed for maximum exposure to market a product and visit the Pluggable blog regularly for more marketing tips.