Restrict Login
Take control of your WordPress site's security by preventing unauthorized logins!
4.75(4)

Description
Installation
Screenshots
Changelog
Reviews
Description
Pluggable - Restrict Login
The Restrict Login plugin for WordPress is a security tool that allows administrators to restrict various user roles' login access to their website based on IP address and device. This plugin is particularly useful for preventing simultaneous access from the same IP addresses or devices.
Restrict Login for WordPress allows administrators to assign different login restrictions to different user roles, giving them greater control over who can access the website and from where. With the Restrict Login plugin, administrators can ensure that only authorized users are able to access their websites and that any suspicious login attempts are immediately flagged and dealt with by restricting login on the website.
This plugin allows the administrator to set the restriction expiry time in minutes, hours, days, weeks, months, and even years! As an administrator, you can also set a custom message or redirect to another link when a login attempt is restricted.
How to install, activate and use Restrict Login
You can follow the steps below to Install, activate and use the Restrict Login plugin on your WordPress website:
First, you need to download the Restrict Login plugin's zip file from Pluggable.io, Log in to the dashboard of your WordPress website and go to the "Plugins" menu.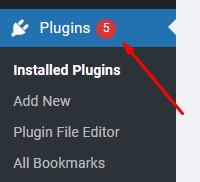 Click the "Add New" button to add a new plugin to your site. Upload the zip file you download from Pluggable to your website, and click on the "Install Now" button.

Once the plugin is installed, click on the "Activate" button to activate it.

On the dashboard, you will find the "Restrict" submenu under the Users menu. Click on it to activate the license and change the settings.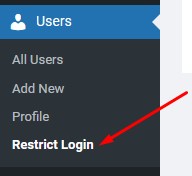 Click on the license tab and activate the plugin with the license you got after purchasing the plugin from Pluggable.

After activating the license, you will be able to restrict various user roles login based on IP and devices on your website.
Click on Basic Settings to set the time period for the restriction.

Set a message to display or redirect to another link when user roles are restricted from logging in and save the changes.

Now it's time to set login restrictions for various user roles. To do this you need to go to the "User roles" tab where you will see a list of all the user roles available on your WordPress website.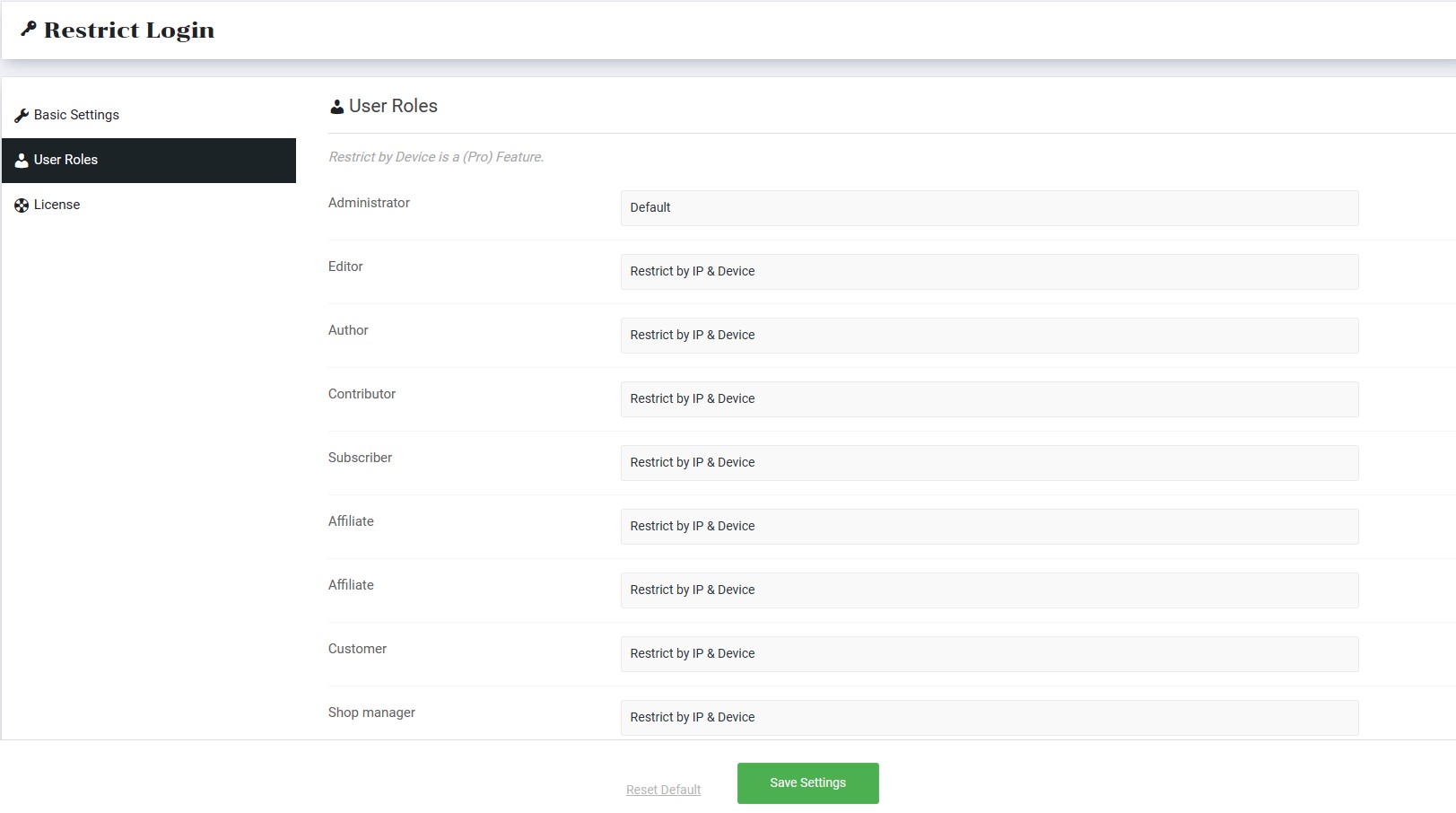 You will find a dropdown next to all user roles. From here select whether you want to restrict logins based on IP, devices, or both. After saving the changes those specific roles with restrictions won't be able to log in simultaneously from the same IP or devices.
If you have any issues with the installation process or the plugin is not working as expected, contact us anytime for support or troubleshooting.
Installation
No Installation Data Found
Screenshots not available.
Reviews
4.75 (4)
Roadmap & Feedback